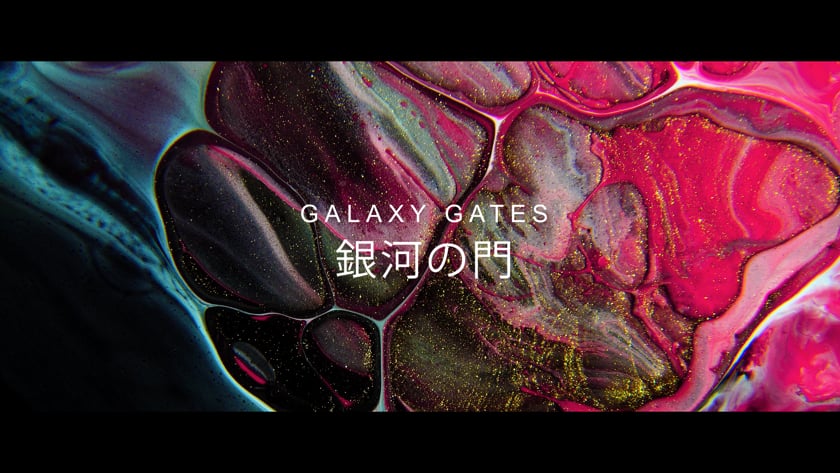 « Galaxy Gates » is an experimental dreamlike video rocking us smoothly through circular moves.
« Galaxy Gates » is the pride of our collection. It is the result of a 4 months long job. Due to the very high selection standards, less than 2% of the shots taken were used to create this immersive video. First, paints are mixed, then they are « opened », a specific process that we have worked out while on a trip in Japan. The visual compositions have been created out of paint, oil and soap liquid.
No FX, just shooting with inks & paintings.
Directed by:
Oilhack & Thomas Blanchard
Co produced by:
Ekitaimacro | Thomas Blanchard
Greenlight Films | Paul Mignot and Léa Morel
Music by:
Velvet coffee | Leonardo Villiger and Christophe Dugne Esquevin